spectraTUNE
World's most accurate sunlight and lunar simulator for conservation
Mimic solar and lunar light spectra at any latitude, complete with sunrise/sunset events and programmable day length.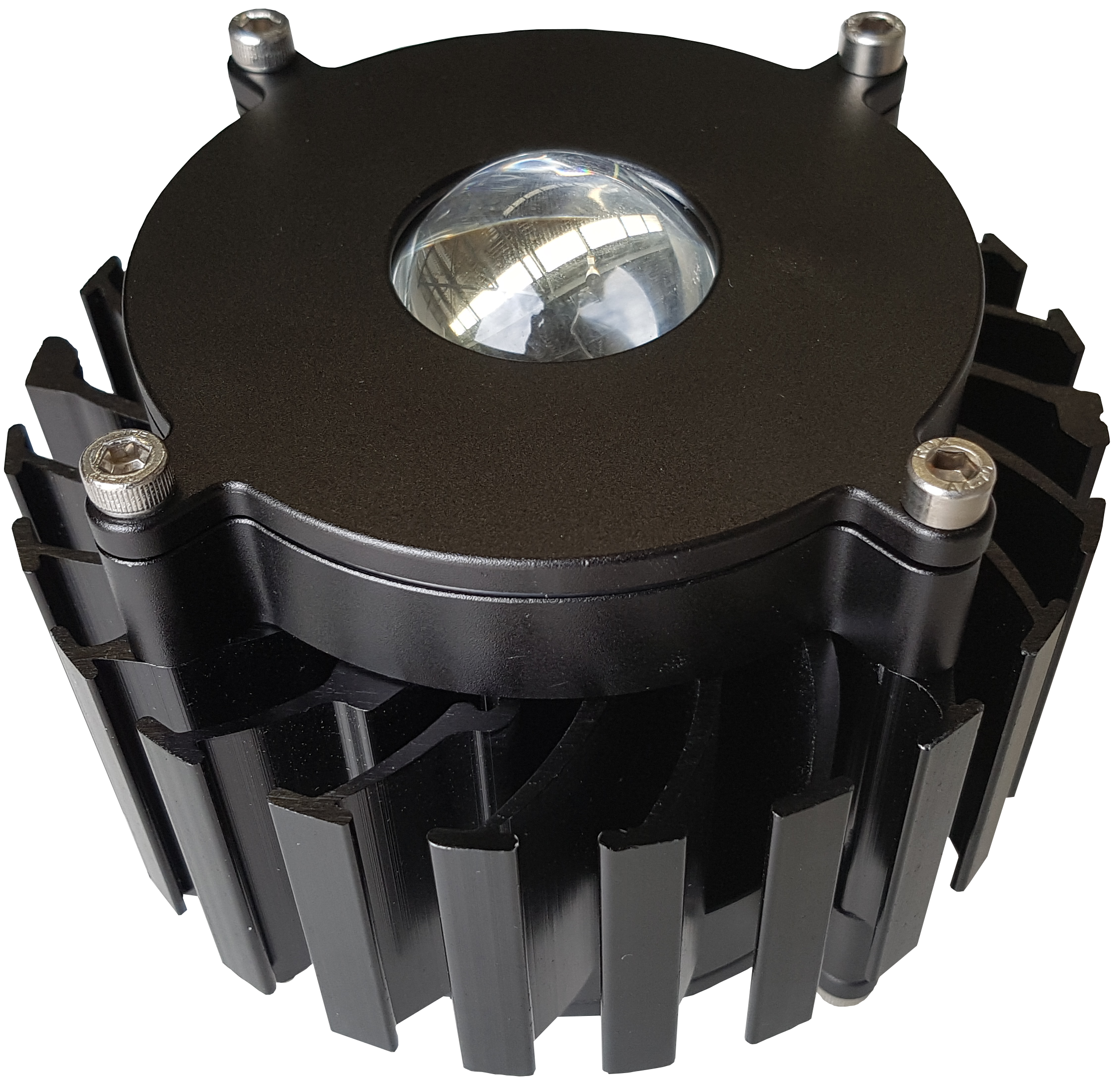 Applications: Nocturnal houses, Zoos, Conservation Organisations, Husbandry.
Using an array of 16 LEDs driven by an onboard microcontroller, each light module can mimic daylight and moonlight more accurately than any existing light technology. SolTUNE has a fully configurable light spectrum in the wavelength range 380nm - 700nm, with precise brightness control and dimming to below 1 lux. Units operate autonomously to a programmed daily, monthly, seasonal or annual cycle and they can operate stand-alone or in groups up to any size.
PAR range
LEDs
Spectral range
Lens
Sunlight simulation
Moonlight simulation
0 – 50 µmol m-2 s-1 @ 1m
12 channels (16 LEDs)
380 – 700nm
Quartz half sphere
Yes
Yes
Output resolution
Dimmer function
Refresh rate
Comms Protocol
Input voltage
Input power


12 bit (4096 levels)
Pulse Width Modulation
500 Hz (Flicker rate)
Ethernet (RJ45)
12VDC / 240 VAC
48W
Length
Width

Weight
Material
Ambient Temperature
114mm
135mm

1.32kg
Aluminium
0 – 40 °C